(an experiment with narrative still in progress)
Like many other youths, I experimented. No...this is about honesty. I just cannot deny the profound deviance of my behavior. Somewhere deep inside, I knew this even then, but I just could not help myself. I had heard the gossip about people like that. And, now there were whispers about me. I found the hushed rumors and furtive glances alarming, though strangely encouraging. I was hooked. I started doing it more and more — several times a week, whenever possible, and wherever. I would catch rides to clandestine tracts of the bowels of Indiana. As we'd leave the respectable neighborhoods, my sweating hands would begin shaking with anticipation. By the time we'd reach the otherwise foreboding, often vandalized facades, my knees were knocking. I would spend hours inside, sometimes over night, just for a fix. Nothing else mattered. I even convinced others to try. And, I was very persuasive.

It had started innocently enough. I went for the spectacle.

I stayed for the ecstasy.

Not a colorful pill at common raves in abandoned barns succumbing to the wild. No. I'm talking about a hard-core lifestyle and real hard, seriously whack shit, recovery from which is haltingly slow and sliding and never complete. I'm talking the ecstasy of the Sufis, the Chassidim and Saints Francis, Anne and Teresa — Upper Room, tongues of fire ecstasy at preternatural revivals in once abandoned buildings seized by the United Pentecostal Church.

A Pentecostal service is like none other. These people really do have the joy, joy, joy down in their heart. And out in the aisles. The expansive joy and sense of encompassing love appealed to some deep need I had. Maybe it was the years of abuse, secrets and isolation I felt growing up. The strict holiness code and totalitarianism filled a certain void within me. Maybe it was because absent from my life was a father figure
— the man who used to beat me and come at night while my family slept to set fire to the house was finally in prison for murder. Maybe it was just the singing and dancing, and exquisite drama of it all.

I will never forget that first day. The graceful curves and chatoyancy of the guest preacher's quilt maple guitar mesmerized me as he spoke with sublime conviction about God's universal unconditional love, and undeniable uncompromising hatred of homosexuals. [I don't think I had yet learned about irony, certainly not romantic irony or even foreshadowing in elementary school English. Besides, everyone was too caught up to notice such details.] I was still stuck on the Bible lesson from earlier that morning. We learned about Hell, and there was even an imaginative demonstration: to give us a taste, the teacher burned hair, fingernails and skin while letting out bloodcurdling screams until collapsing. Only in Hell, there is miraculously no collapsing
— no break. No escape. The church is against rituals and icons including the cross, focusing instead on the life of Jesus and a personal experience with him. Instead of making crosses out of matchsticks or some other craft, we drew pictures of Hell. I couldn't help but think of Grandma; she had died a few years before and never went to church. The teacher was very impressed with my depiction; she said it was inspired. [She was right of course; my sadistic, demented grandmother had tried to drown me in the bathtub, beating the demon seed with a flyswatter when I came up for air, but in the end settling for more insidious forms of psychological torture.] The many joyous, uptempo songs of the service following the lesson had my frenetic heart pounding in my ears turning my brain into a fluttering, frantic froth like the foam flying frenziedly from mouths sputtering from the pulpit and pews
— the fervent furor finally spewing forth first in fits and fainting, then flights up and down the aisles. And speaking in tongues.

"Mom, that Jesus said the damnedest things! And, these Pentecostals yell, and run around, and speak in tongues during the service!" "What? I thought you were going to vacation bible school, not a freak show! Are you talking about those people in that old rundown hotel? I've heard that they are satanists. Don't you remember the Exorcist: she spoke in tongues too. I don't want you going there again." [Of course I remembered the Exorcist. I would spend hours in my room, sometimes tied to my bed, channeling Linda Blair. I didn't think it would be wise to bring that up. Instead,] I explained, "They said it's the Holy Ghost. They pray to Jesus. I heard them. They're kinda like Amish, and they're really nice. It's just vacation Bible school. We had a lesson, and we did crafts; I drew a picture of Grandma. And, then there was a sermon. You can come see." "Alright, but the first one to levitate... or if any head even looks like it's going to start spinning around, we're getting the hell out of there."

I was somewhat disappointed by the next service. Not only was there no levitation or spinning heads, but everyone was more contained. Not solemnly decorous of course
— it was a Pentecostal service after all
— just a little less National Geographic, but still enough for my mom to observe: "I don't know why they all act like during church! It's rude and uncivilized. And, I didn't burn my bra in the 60s to have my son grow up thinking that women should be subservient to men! And, those kids there! Did you notice that one? She's got to be older than you. I watched her digging in her nose for half an hour. The expression on her face! She's such a bloom. I thought she was going to sprout wings and fly away." Admittedly, most of the kids were feral in that distinctive home-schooled way, and gender dynamics were anachronistic to say the least. "But, they are not satanists. I like that church. I want to keep going, please Mom!" Finally, she acquiesced: "Since it means so much to you...Just don't drink the kool-aid. And, if you should ever, god forbid, get sick, I'm taking you to the hospital, and you can have those people pray for you there."

It was an easy compromise because it was empty. These Pentecostals didn't have a problem with medicine, and they did not observe the eucharist. But, Mom wasn't talking about the kool-aid offered at some protestant communions, and I think she knew I had already taken more than a sip of what the Pentecostals were serving. It started with Sunday mornings, and pretty soon Sunday night and Tuesday evenings, too. I was compelled despite my reservations, in secret spite of myself.

I've never liked attention; it can be a prelude to insult, assault or worse. But, even among the curious congregation, I was a curiosity. The congregation was comprised of members all belonging in one way or another to the same family, which had been Pentecostal since soon after the Holiness movement began. I was Amazing Grace. I was a crack whore who had more babies pulled out of her than a burning orphanage, who now found Jesus at the ripe old age of 12. I was a convert, presumably having lived a life of unspeakable sin and abject depravity. With wide eyes the other kids would ask me: "What was it like to wear shorts? Have you gone to a school dance? Did they teach you EVILution?" I might not have had the stories that make for the provocative testifying that regales never-lived Christians [especially those who shun TV, bless their hearts], but I did have the zeal of a proselyte.

Pastor Brother Baum said he knew that I paid attention to every word, that my voice raised above the others, that my smile lit up the church. I was always the first to answer a question, and the last to leave. At every call to prayer, sometimes for hours until someone would tell me that it was time to go, I'd pray in silent earnest. "You are so focused when you pray that you jump out your skin every time anybody lays hands on you." The truth was that it was hard for me to close my eyes,
especially when exposed,
and I was apprehensive of touch, but I was determined. I was praying for forgiveness and strength. I was praying for joy, even just a little. I was praying for a sign, any sign, that I was worthy.

Sister Baum had told me that Jesus gives us signs if you ask for them. She said she had prayed for months for a sign to increase her faith, when she noticed a beautiful woman sitting in the back of the church during service one Sunday. But, when she went to welcome her and invite her to the communal dinner, she couldn't find her. No one else had seen her, not even the usher. "There are angels among us, Corey. Ask and you shall receive."

I didn't hesitate to ask questions. Jesus questioned tradition and doctrine, and his life was an example to follow. I refused to believe that Catholics, Lutherans and other heathens — even those who lived before Christ
— Democrats and most other people, were all going to Hell. Perhaps I had been tainted by Methodist Sunday School with my sister Malynda and her husband, vacation Bible school and services at most of the churches in northern Adams County, the weekly chats with the elderly Jehovah's Witness, the catechism books my older brother had to study to have a Catholic wedding, his high school text books or the encyclopedia I'd have spread all over the floor pursuing every underscore and see also. But, the Bible is the Bible, and I had read it. It was plainly clear to me that Jesus was a forgiving and tolerant, liberal socialist who refused to hold anyone's circumstances against them. I could not accept that the creation story must be interpreted literally when Peter wrote "But, beloved, be not ignorant of this one thing, that one day is with the Lord as a thousand years, and a thousand years as one day." And, I could not understand how the doctrine of the Trinity is irrevocably different than the Oneness doctrine. If I were Catholic, I might have accepted the difference as a Mystery, but I did not find either doctrine particularly mysterious; and, as a fundamentalist I rejected Mysteries and paid attention only to the Word. Brother Baum would spend hours trying to answer my questions and challenges, giving me passages and literature to read, which I would devour. Sometimes, he'd even concede that I had valid positions on matters of not of salvation; and I'd recoil, expecting him to beat me to the ground and kick me unconscious.

Instead, he made me usher and told me he had always wanted a son. I was apprehensive and innocent, thinking that fathers had to be biological. The man I knew insisted that he was my biological father during a visitation stunt for his murder trial. I knew not to ask questions, so I said "I know you're biological". Even though I didn't know exactly what it meant, I had a pretty good idea: I had heard about biological weapons on the news and knew that they were the most evil kind. But, this didn't seem evil at all. It felt good. Brother Baum taught me how to offer my hand to a man, and how to receive the hand of a woman. So I could look the part, he took me shopping for a suit and taught me how to tie a tie. He started taking me to services at other United Pentecostal and other fellowshipped churches in the area, and to all the revivals. But I never received the Holy Ghost at any of those. Before I could be saved, I needed to be baptized with Water and Fire. Having already barely survived fire and water, I was perhaps too timorous. Brother Baum said that a lot of young people receive the Holy Ghost at church camp. He told me that he didn't want me to miss out on camp that summer and was going to make sure I could attend despite not being able to afford the cost.


"Mom, you need to come get me! I think you were right. I'm not sure, but they're having us sing this song... Mom...it's not right. I'm going along with it, but, Mom, I'm really scared. And, a preacher's daughter wants me to meet her after the afternoon service behind the temple. I think she wants to know me, Mom!" "That sounds fun, honey. You're making friends, and you like singing. You're just a little scared because you've never been away from home before. You've been looking forward to this all year." Sobbing, "She wants to KNOW me!" "Corey, you know I can't just come get you. Malynda is working, and none of the neighbors will let me borrow their car all day to drive to southern Indiana and back. Call me when you wake up. I will see if Malynda can lend me her car tomorrow. If you're still upset, I will come get you. Everything will be fine, honey, I promise."

She was right about one thing. For as long as I could remember, above my bed hung a plaque made of a log sawed at an angle surrounded by a dark, undulating bark made shiny by my fingers as I contemplated the picture: two smiling, well dressed kids were crossing a little foot bridge across a creek, and right behind was an angel hovering ever so just above the troubles of the earth with long, thick, wavy ash blond hair and a gentle, wise expression on a beautiful face. "What did you do with your wings, Mom?" I must have asked her every night while drifting off to sleep as she kissed me good night. After we were found in Louisiana where we had fled to hide, I had recurring nightmares about being separated from Mom, nightmares in which God was searching for her to take her back to Heaven make her look after carefree kids, but she had defied God and left to keep me safe and to love me; she was my guardian angel
— my own personal, beautiful, wayward angel. I was uneasy about being away from her, but I worried more that if I didn't go to church camp there might be a day when she would not care for me anymore. I believed her promise.

But clearly everything was not fine.

After Brother Baum drove me through the girls' side of camp and past a gigantic central building and smaller, facing chapel, down to the corresponding buildings and my dormitory at the other end, he left. The counselor said we were to go for choir in the Tabernacle. I was impressed by the sound of it. We boys waited outside on our side of the Tabernacle. I noticed a group of girls had begun circling, slowly and carefully before splitting up and going after the young and the weak. One grabbed my arm: "I don't recognize you." "I haven't been here before. I haven't been going to the Pentecostal church for very long." "Meet me after service this afternoon behind the Temple. It will be worth your while," she whispered in my ear. The girls scattered when a man appeared. As we entered the Tabernacle, my bunk mate Jonathan told me that the girls were preachers' daughters and that I should stay away from them.

I immediately found the music director repulsive. [But strangely fascinating...] But absolutely repulsive! I could not look at him, though he was not physically abominable [quite the contrary]. Maybe it was because I coveted his lilac blush silk shirt with French cuffs and ecru linen trousers, neither of which had any wrinkles. It is unnatural! He sang like an angel, but I found it difficult to listen to him. Maybe it was because I recognized in him something vaguely familiar.
Lucifer had been the most beautiful among the choirs of angels.
The music he played on the piano was unfamiliar, with a vaguely martial, grave misterioso tempo and in an ominous, droning, low, minor key. He sang the verses, the words of which I never heard past his soft, too soft, southern accent and distinct esses, which made me shutter. On the inside. [Lest I drew any attention]. We were to sing the chorus: We're waiting for the Kingdom of Darkness? "We're waiting for it today. We're waiting for the Kingdom of Darkness. Hear the voice and obey." Mom had been right all along; they are satanist! As I mouthed the words I dared not sing, I wondered whether I was sinning by playing along:
whether it was better to become a martyr for the Kingdom of Light or to try to escape. But, I wasn't a worthy martyr; I hadn't been saved. And, I was somewhere south, in pants and sleeves, in the middle of a heat wave in the Midwest [which is not unlike Hell, only more humid] — infernal damnation for my red curls unset by any gel of vanity. Maybe I should just let them sacrifice me and get it over with. I knew I wouldn't make it far, especially with the daughters of desire circling. I saw the preacher's daughter watching me from outside the window. As soon as we were done with choir, I ran out of the Tabernacle to the dormitory and threw myself on my bed. But, she followed me.

"I don't think you're supposed to be in here." "It's okay. We can just say I was offering you spiritual counsel. My dad runs this place. Besides, everybody is in the dinning hall. We're all alone," Sister Delilah said lying down on the bed beside me, "We can do anything we want, and nobody would know." "Jesus knows everything," I said getting up. "Aw, you're so sweet. Jesus also forgives everything. I can pray and repent with you. Have you ever had a blow job?" "I need to go call my mom," I said as I bolted out the door.

But, Mom could not save me from the Kingdom of Darkness. Not today. Just as I hung up the phone, Jonathan came to find me to make sure I knew where the dinning hall was. At a little cafeteria table, he told me that he had been coming to some time, but hadn't received the Holy Ghost either. Even though he was older than I, I felt an immediate connection and ease. He asked me where I had gone after choir. I told him what had happened with Sister Delilah in the dorm. "We'll just hide in the woods in between prayer, services and choir". I told him that I didn't like the song. "Me either. They make too much out of the Kingdom of Darkness. We struggle with evil in ourselves. We should be overcoming hatred in ourselves, not waging war on the Kingdom of Darkness." "Oh, that's what it is! I was kinda weirded out; I thought it was we're waiting for the Kingdom of Darkness!" He smiled and put his hand on mine, and I felt raw. Exposed. Naive.
Dumb.

I spilled my juice all over my shirt: "Oh no! It's going to stain, and I don't have very many clothes." Thinking about my stained clothes and unruly ginger afro was almost too much for me to bear, but Jonathan took my hand and lead me back to the dorm to try to get the stain out of my shirt. When it became clear that our best efforts were no match for the stain, he took the shirt from his back and handed it to me: "I was going to change for service later anyway. Besides, it will look better with your strawberries-and-cream complexion. And this will bring out your blue eyes" giving me his tie. Then from his suitcase he pulled a tattered book with pages rioting from a broken spine against the covers: "Keep this with you. It's a sword; it has always kept me safe." "I can't take your clothes and your Bible." "You need it more than I do. If she comes to bother you, just throw it at her." We collapsed laughing onto the bed, and as we lay in a heap, I thought: Maybe, everything will be fine after all.
As planned, Jonathan and I fled to the woods beyond the dorm after the midday service with some other boys. We were talking about the sermon when Sister Delilah found us. Without the slightest change in expression, she continued toward me glancing down to my waist and, when saw the tattered Bible in my hand, she began silently, deliberately scrutinizing the other boys like an old woman at the market looking for the slightest imperfection that she could seize upon for a bargain. She looked right through Jonathan as if he were not there. Maybe she knew better. Maybe she had recognized Jonathan's sword. Maybe she had already settled on the over ripened zits of a precocious never-lived boy who became red and spasmodic when she looked at him and whom she lead away from the rest of us. I later learned that she became his devoted girlfriend whom she dated tirelessly for an adolescent eternity behind the Temple until dinner time was over
— the first of many that week.

I wasn't sure whether the other boys just knew that on roadside to salvation are many causalities or they just didn't know what was taking place, but they continued their conversation as if nothing happened. They were sharing stories of encounters with angels without the slightest hint of anticipation. No. Their eagerness was positively obvious, and absolutely compelling. None of them had seen angel himself, but they had heard stories. I wondered whether Jonathan had seen an angel and turned to ask him, but I was stopped by his knowing, gentle, beautiful smile, which only faded when the discussion turned to demons. None of them had seen any of them either, but there were stories, including the warning we had just received at service.

"Gird up now thy loins like a man" the preacher began the midday sermon on Job. I had often thought about the story. For me Job was a survivor, whose story was one of perseverance, God's mercy, divine justice, the Sermon on the Mount as a parable: Woe unto you that are rich! for ye have received your consolation. Woe unto you that are full! for ye shall hunger. Woe unto you that laugh now! for ye shall mourn and weep. Blessed be ye poor: for yours is the kingdom of God. Blessed are ye that hunger now: for ye shall be filled. Blessed are ye that weep now: for ye shall laugh. [See: A liberal socialist
—
possibly Buddhist, too.]

What imaginations kids have! I must have fallen prey to wishful thinking because the preacher's interpretation of Job was anything but reassuring. "There is none like Job in the earth, a perfect and upright man, one that feareth God, and escheweth evil." Apparently, Satan is only interested in the faithful; he does not bother with those he already controls through ignorance of Jesus. Satan thought Job would curse God if he suffered. Satan likes a challenge, and wants to lead the most faithful astray. That is why Satan tempted Jesus three times in the wilderness. "Do not doubt that there demons among us, waiting to tempt us and win our souls for Satan!" Jonathan whispered in my ear: "You were right. They are waiting for the Kingdom of Darkness, but behold we count them happy which endure. Ye have heard of the patience of Job, and have seen the end of the Lord; that the Lord is very pitiful, and of tender mercy." The preacher ended the sermon where he began: "Brace yourself like a man; I will question you and you will answer. Have no doubt that you will have to answer to God for your temptations!"

As we made our way to the dinning hall, I half wondered whether Sister Delilah was the Whore of Babylon herself. I was concerned: I knew she was one temptation I would never have to answer for. [Yes. Troubled by this fact.]
"And Jacob wrestled with an angel until the breaking of the day. And when he saw that he prevailed not against him, he touched the hollow of his thigh; and the hollow of Jacob's thigh was out of joint, as he wrestled with him. And he said, Let me go, for the day breaketh. And he said, I will not let thee go, except thou bless me": the preacher's evening sermon struck a deep cord within me. I had read this story many times. I had even dog-eared Bonnat's rendering in my encyclopedia:
I was wrestling with demons. I sang and shouted "We're waging war on the Kingdom of Darkness" with adamance and resolution. The preacher, too, was struggling with the substantial and sultry, southern Indiana, summer evening air that inundated the unventilated and aluminum Tabernacle and swallowed its hundreds of overclothed and overcrowded and overactive congregants. He had to excuse himself for water. The kids' eyes followed him enviously as he sweated in vain down the central aisle out the back door toward the dinning hall, but something or someone had caught my eye through the window of the door at the right side of the stage.
A nautical rope of gold suspending a stunning, huge amethyst amulet. As the door opened, I was enraptured by the wearer's exquisite byzantium purple crushed velvet cape as my stomach sank through the pew coming to rest on the concrete floor
. Pentecostals do not wear jewelry or fabulous clothes! But this was no Pentecostal. By the time Satan had reached the center of the stage, everyone's attention was focused by a few initial isolated shouts of "Jesus!" As the 'Jesus'es grew louder, kids began standing to their feet. The distinct, random voices solidified into a monophonic, refraining 'Jesus' that shook the metal walls into thundering. Why hasn't he left? The name of the Lord is a strong tower. He's supposed to leave...maybe it takes holy water after all... Their fists began pounding the air synching with the syllables.
Jesus [Christ]!
Satan looked unmistakably frightened as the door he came through became crowded by a righteous, opprobrious mob.
[At some point I really should probably apologize for young Corey's peculiar predilection for dictionaries as well as encyclopedia, but this clearly is not the appropriate place.]
I too was eyeing the exits, wondering if I could flee unnoticed in the utter chaos. But Satan is here! Maybe there is safety in numbers... I scanned everywhere for Jonathan. I found him still sitting beside me looking exceedingly unmoved. As I calmed down, Satan escaped through the door on the left of the stage, and everyone returned to their pews just in time for the preacher's return.
What with all the wrestling with angels and demons, I could manage only bits and pieces of the remainder of the sermon, which was of course punctuated by spontaneous ecstasies. I had become inured to the behavior.
But, I had never been with so numerous a congregation or in such a large space for truly miraculous displays or with so many southern bretheren. They have a flair that inhibited northerners simply lack. The twang of their praise Jesuses
—
the drawl of their hallelus pierced my head and surely went straight to God's ears. And they have props! I watched a young brother in a bright white shirt and belt with light blue pants and tie cantoring and galloping through the aisles until he reached the front of the stage, where he, from thin air, snapped open a coordinating lace fan as he began "dancing in the spirit"
—
a dance that could shame any flamenco dancer, olympic gymnast and Linda Blair. It was singularly arresting. And I was repulsed
. [But strangely fascinated...] But absolutely repulsed!
I managed to get the gist of the sermon. Before wrestling with the angel and receiving his blessing, Jacob had prayed "I am not worthy of the least of the mercies, and of all the truth". We must humble ourselves and struggle painfully to receive the Holy Ghost. Everyone was there for one reason, to receive the Fire. Many were already fully fluent in tongues. I was not.
In order to be a member of the church, one must be baptized by Water and Fire with evidence of gifts.
I wanted to be Brother Corey. I desperately wanted to belong. I wanted to be worthy. I needed to be worth something.
When Jesus prayed in the Garden, he sweated blood. I just sweated: I am not worthy. I am not worthy. I am not worthy. My silent prayers were all I heard as I prayed well into to the night, not hearing any of the hundreds of vocal petitions, the overwhelming music stopping or Jonathan telling me that we needed to sleep so we could pray again the next day.
"God gave you a beautiful voice, Corey, for others to hear," he told me
leading me by hand back to my bed where I collapsed.
Blinding light poured through the eastern door and windows of the cinder block dormitory, revealing the silhouette of a renaissance sculpture standing at my bed and diffracting though diaphanous hair as a prismatic glow that framed lines of sublime neck and strong jaw. Am I dreaming? I raised my hand to shield my inflamed, incredulous eyes and heard a mellifluous voice: "Did you want to call your mom before breakfast?" Jonathan asked. "Huh? Where am I?" Sweet oblivion had dissolved my fears from the previous day, and my waking vision obliterated everything else.
"What the Hell! You can't celebrate Halloween, but they dress as Satan to scare little kids? Corey, there is no Satan. Life is hell. Demons are other people. I'm coming to get you away from those people." "Mom, I'm not scared. I'm happy. I'm really happy. I want to stay, Mom. I need to stay." "I don't know..." "I've made a friend. He's looking after me. Everything will be fine, Mom, I promise." "Okay, but you need to call me if anything happens. I will come get you. It doesn't matter what time." After exchanging I love yous, I cantored and galloped to the dining hall to meet Jonathan.
I wasn't scared. I wasn't even startled by any more of Satan's regular appearances at the three daily services, although I was given pause when he finally hissed but almost sweetly: "I love you more than Jesus does." I wasn't alarmed when I would run into Sister Delilah who seemed to grow more thin as the week progressed. Maybe it was all the meals she spent behind the Temple. Maybe I just sensed that she also felt lonely and worthless. I even went to the Temple to hear her play: "Come let us sing! Let us rejoice! Come let us sing! Let us rejoice! Messiah's come and he brought life! And he put laughter into my soul! It would have been enough that h
e brought peace.
It would have been enough that he brought joy. It would have been enough that he brought love. But he put laughter into my soul!" And I did pray with her; we cried in each other's arms.
I prayed a lot that week, and cried. Sometimes I was just seized by some intangible grip of unbearable lightness, of singular plurality. So much pain and so much beauty. Sometimes I didn't even know I was crying until Jonathan brushed my cheek with back of his fingers. We
prayed together several times a day and hours at night in the Tabernacle, b
ut neither of us had yet evidenced any Gifts.
"Dance, children, dance, for this is the year of Jubilee!" The Friday evening sermon was on Jubilee. "Dance unto the Lord a new dance, dance unto the Lord of the earth!...
Praise Him, praise Him and lift him up! Praise him! Exalt His name forever!...
Hallelujah, hallelujah, hallelujah, hallelujah! I'll praise the Lord... I'll praise the Lord, I will lift Him up... Worthy to receive honor, worthy to receive glory, worthy to receive all our praise today...
I will celebrate, sing unto the Lord, I will unto Him a new song...
Sing unto the Lord a new song, sing unto the the Lord of the earth!...
Dance children dance, for this is the year of Jubilee!
..." we sang in polyphonic, counterpunctual harmonies in rounds arranged only as the spirit moved during the service and into the call to prayer.
Still singing, Jonathan and I went up to the stage, hands raised in submission and praise. It felt like only moments before I noticed that my praise had lodged in my throat, and I could not move. E
yes closed silent frozen I continued my praise. Hands on my arms my back my chest I continued my praise.
Words music joy flowing over me a concrete dam I continued my praise.
Prayer blessings tongues flowing into me a steel drum i continued my praise. shame despair pain crushing me a paper bag
i continued my praise. senses fading gravity failing ground falling
beneath me a whichway nothing there was only
silence
——
thunderous Silence. turbulent Stillness. Bubbling stillness
—
Melodic silence. speaking silence touching stillness you are worthy corey jonathan's voice hand touching forehead turning under me everything syllables sudden syllables strange syllables sizzling syllables pouring out of me an empty glass i continued my praise. Prickling senses returning electric hands burning my head chest body a filled balloon I continued my praise. "Cor
–
ey! Brother Corey," I then opened my eyes, and I saw Jonathan, crouching above me in the empty Tabernacle: "You need to drink this and lay down; it's nearly dawn."
It felt like I floated back, but I'm sure Jonathan carried me to my bed where I would have collapsed but for the pressure of bliss that filled my emptied body
—
which surrendered immediately to sleep despite a vague bristle I felt somewhere still deep inside.
Inhaling violently, I jumped up in my bed. No matter how hard I struggled with the elusive air, I could not hold it. I started toward the door, but fell when I felt a hand on my shoulder: "It's alright, Brother Corey; you had a dream." When I saw Jonathan's face I remembered.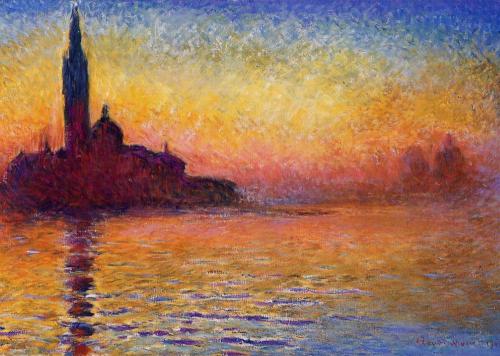 We were sitting on a hilltop staring out at a breathtaking Monet sunset in Venice. Only there was no cathedral, no buildings, not anymore. Just ash, cinders and smoke. It was frighteningly beautiful. "Fear not," Jonathan said,
"Behold, this was the sin of Sodom: She and her daughters were arrogant, overfed and unconcerned; they did not help the poor and the needy. Sodom was self-righteous and hateful to strangers. And, behold, i
f anyone will not welcome you or listen to your words, leave that home or town and shake the dust off your feet. Truly I tell you, it will be more bearable for Sodom and Gomorrah on the day of judgment than for that town.
And, behold, an expert in the law stood up to test Jesus. 'Teacher,' he asked, 'what must I do to inherit eternal life?' 'What is written in the Law?' he replied. 'How do you read it?' He answered, 'Love the Lord your God with all your heart and with all your soul and with all your strength and with all your mind; and love your neighbor as yourself.' 'You have answered correctly,' Jesus replied. 'Do this and you will live.' These are the greatest commandments. And, behold, these endure forever: faith, hope and charity. But the greatest of these is charity." Overwhelmed: "I do not understand." He smiled: "Charity. Compassion. Love." I felt raw. Exposed. Naive. Dumb. I looked away. I saw we were holding hands when I woke up breathless.
As Jonathan brought me back to my bed, I felt embarrassed. Ashamed. I was repulsed with myself, and the elusive bliss drained out of me as I collapsed into my bed.
**********
"Aren't you going to eat your pizza," Jonathan's voice intruded on my sulphuric thoughts at dinner Saturday. "I'm not really hungry," I forked the food on my plate. Salt stung little crust cuts on my parched palate, and everything tasted like iron and ash. "Are you okay, Brother Corey? You've been quiet all day," he pressed concerned. Without glancing up, I tried to hide my grimace: "I'm fine. I think I'm just tired." I was exhausted, but there was more. It felt like an eternity that I had wanted to be called Brother Corey, but now that I head it, from Jonathan, I felt like a fraud. But, what was last night? My mouth was still seared from praying. Or is it from the nightmare? I wanted to talk to someone. I wanted to talk to Jonathan, but I couldn't look at him. I had tried to clean my glasses, but, even without them, there was still a sodium vapor street lamp glare around his face. My perception was betraying me. Stop it! Stop it! Stop it! Still I was drawn to the illusive flame. Was last night a mistake? I knew I couldn't talk to anyone, so I began praying. "Where did that smile of yours go? God loves you, Corey," Jonathan interrupted my prayers. "I don't know..." "You do know. You felt it last night, didn't you? I felt it. God loves you just the way you are, doubts and all." I smiled. The way I am? What do you know... "I know: maybe, when we're singing at service, I will get to see that smile again. Let's go; it will be starting soon," Jonathan said getting up. "You know...faith is not acceptance without doubt or reason; it is a reasoned conclusion despite doubt," he said as we made our way across the tar to the Tabernacle.
The preacher was on fire, and brimstone: "Nay, ye do wrong, and defraud, and that your brethren. Know ye not that the unrighteous shall not inherit the kingdom of God? Be not deceived: neither fornicators, nor idolaters, nor homosexuals, nor sodomites, nor thieves, nor covetous, nor drunkards, nor revilers, nor extortioners, shall inherit the kingdom of God." The verses from 1 Corinthians stoked the nightmare still smoldering in my memory. The Virtues...that's 1 Corinthians, isn't it? I was about to look it up when Jonathan whispered, "Is that King James," taking his tattered Bible from my lap. I saw his finger on μαλακοὶ in the concordance. M–a–l–a–k–o–i? I wondered what it meant, but I could not read for the glare. "Knowing this, that the law is not made for a righteous man, but for the lawless and disobedient, for the ungodly and for the sinners, for the unholy and profane, for the murderers of fathers and murderers of mothers, for manslayers, for whoremongers, for sodomites, for menstealers, for liars, for perjured persons..." As Jonathan continued quickly and precisely flipping through pages, I realized why his Bible was in the shape it was. Now, what does a–r–s–e–n–o–k–o–i–t–a–i mean? I tried to listen despite Jonathan's piquing my compulsions.
After the preacher finished reading Romans 1, he read from 1 Samuel: "and he said unto him, Thou son of the perverse rebellious woman, do not I know that thou has chosen the son of Jesse to thine own confusion, and unto the confusion of thy mother's nakedness? For as long as the son of Jesse liveth upon the ground, thou shalt not be established, nor thy kingdom. Wherefore now send and fetch him unto me, for he shall surely die." Jonathan put his Bible back on my lap, as I struggled to follow the preacher, was now reading from Leviticus and Daniel: "Neither shall he regard the God of his fathers, nor the desire of women, nor regard any god: for he shall magnify himself above all," just as Satan entered the Tabernacle.
Practice had made the Jesus refrain and accompanying furious fists immediate and precise. This was Satan's first appearance before the preacher. Without missing a beat, the preacher bellowed toward Satan: "I rebuke you in Jesus' name, ye godless homosexual!" Satan — or the Antichrist? [I never did learn whether Satan, the Antichrist and the False Prophet are one] — shrank back in bafflement, and made a quick exit as the music began.
"We're waging war on the Kingdom of Darkness," the congregation sang while making its way up to the alter for the call to prayer. I got up automatically. My mind was elsewhere. I really wanted somewhere quiet to think. I stood by Jonathan as he praised God: "Hallelujah anyhow." I was feeling dizzy. The glare was brighter. I started to leave, but remembered Jonathan praying with me. I turned back, and the glare was so bright I almost didn't see it happen.
He fell face forward, swallowed in the fervor. I rushed over, stopped by his head awkward on the altar steps. "Jonathan! Are you okay? Jonathan!" No response. I touched his back. No movement. "Help," I grabbed the counselor, who was praying nearby and pointed toward Jonathan. "He's slain," he smiled.
——
"No, I didn't mean.... Not slain slain. Slain in the Spirit. It's the Holy Ghost. He can't hear you. But, he's fine. Just leave him alone. You should be praying." A small circle had opened around Jonathan. Everyone's back was turned to him. I crouched beside him. I tried to pray, but "Are you okay, Jonathan," I kept asking as I watched him breathe. He seemed to be struggling as the glare began fading. I grabbed another adult who seemed to be watching everyone: "Brother Stevenson said he's slain in the spirit, but I don't know... Please come!"
When he got close enough to see Jonathan, his swift gait faltered chillingly. He shouted to a woman watching from the pews, "Gabrielle, call an ambulance!" I froze and everyone else continued praying, dancing in the spirit and speaking in tongues. Gabrielle ran out the rear doors of the Tabernacle toward the payphone outside the dining hall. It seemed like only a second later that she said "An ambulance is on the way, Michael" to the man kneeling beside Jonathan and took my stiffened hand and holding it as she began praying: "May His great name be exalted and sanctified is His great name." She turned to me and said, "You should not stay here." "Is he okay?" I asked. She continued praying. As the back door of the tabernacle opened to sirens, she started to lead me away. "No! Will he be okay?" "You should not stay here," she said tugging at my hand, "Everything will be okay. God has a plan. God always has a plan. You should not stay here." In horror and guilt, I acquiesced.
Gabrielle lead me back to the dorm. "He is my friend" I told her. "Let's pray for your friend," she said. As she repeated the same prayer, I pleaded with God for Jonathan. "We don't know why God does what He does," Gabrielle interrupted my prayers, "but we must trust that He knows what He is doing." I begged God for forgiveness. "We do not know why," she repeated as I became consumed. It's my fault. Punish me! "Is your mom coming to get you tomorrow," she intruded on my sulphuric thoughts. "Huh?" "Tomorrow is the last day of camp," she reminded me. "My Sunday school teacher is," I managed. "Okay, I am going to leave you to your prayers." Exhilarated, post-service voices of the other boys began echoing from the cold dorm walls, and I continued thinking, praying and staring up at Jonathan's bed.
...to be continued...